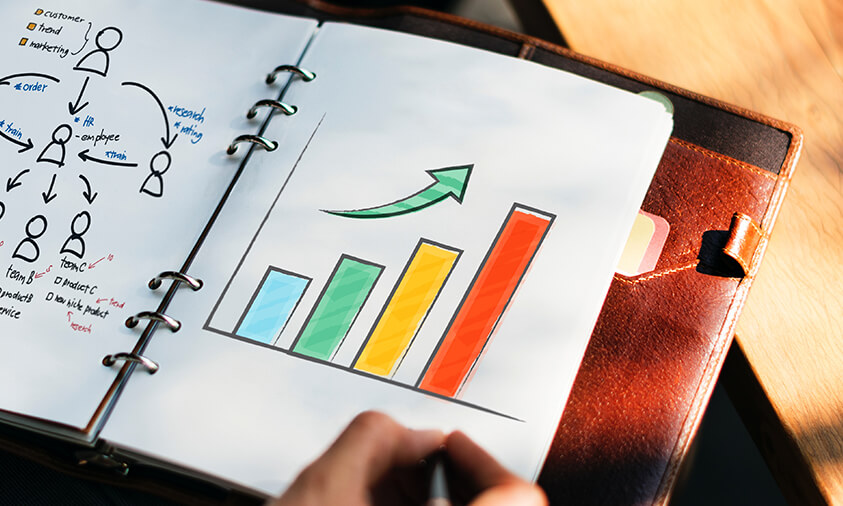 If you are looking for shortcuts to get to the first position on Google, I can tell you right now that there are none. If you're determined to find rapid methods that might work or might get your site blocked, you're taking time to search "black hat SEO," "link exchange," "blog networks," or "articles and notes free press." These underhanded tactics have limited effectiveness, are ephemeral, pose a significant risk to your site, and usually take more work to create value than simply doing SEO the right way from the start. This post will show you techniques that will work now and in the future, allowing your positioning to grow organically and without penalties to your site.
1. Know Your Users
The first thing to know is who your audience is. Each segment of the public consumes information differently. For example, this post could be called, "content marketing tactics for SEO," but that would be aimed at a smaller and more specialized audience and councils would be different.
In short: Discover what needs you meet, how your audience seeks information, and what your competition has to offer. Then, become the brand your audience would like to see.
2. Have a plan
Content should always be planned. Ideally, you should have a clear, audience-specific directory of content ideas to draw upon. Don't strive for a certain number of posts – targets should never be numerical – but having a list of topics suited to your audience will make it easier to draw upon when you need it.
Content is best planned with an editorial calendar, specifying which type of user each post is directed to and focusing that user to take a specific action during their visit (examples: send you an e-mail, read more posts, follow you on Twitter, etc.).
3. Use your blog
Your blog is not only a great tool to create content that will attract Google's algorithm, but allows you to:
Generate links. If you make your content easy to share, users will share it, including all the links, which will benefit your entire site. A flawlessly written post isn't everything; even a decent post with links to other pages on your site will help your blog to become a reliable and reputable source.
Reinforce your brand. Doctor the aesthetic appearance of your blog to strengthen the identity of your brand. Use the sides, header, and footer to meet your branding goals and pay close attention to aspects like the color palette, images, and all other elements.
4. Friends in high places
Make no mistake, getting quality links is a matter of relationships. While it's important to have a large network of friends and acquaintances online, the key is knowing which of our connections will have the greatest impact on the people we want to be following us, linking us, and becoming our newest connection.
Use any excuse possible, whether it be association meetings, happy hours, brunches, or cocktail nights, to network with bloggers or people in your niche. It will let you put a face to the people who are ultimately a cross-section of your audience and build relationships, and this will open up doors to many more opportunities.
5. Deepen Social Networks
Natural, organic positioning depends largely on the impact you get on social networks, mainly because it allows the establishing of relationships to be a factor of positioning to give your brand visibility. You will not get links if nobody knows about you and if your content does not have a mark to make it a safe link.
And do not stay on Twitter and Facebook. Networking on Slideshare or Instagram can be very useful, as well as tools like Digg or Scoop, depending on your brand and sector. Scrapbooks can also be a good way to drive traffic and earn quality links. Even niche blogs and forums can be great tools, although these will require more research to set up and maintain. The goal is to get visibility in your specific target market and this will be critical to capturing your first followers. Do not forget them.
6. Create joint initiatives
What do you like? Try to combine it with what others do. The effects will be multiplied with more brains and effort tackling the same project. For example, if you talk about social media, why not collaborate with five friends to create a Tumblr with interesting social media postings of different brands? It will give visibility to the margin of your blog and social media profiles. Plus, it will allow you to escape the routine and experiment with new things.
7. Find the best content for others
Search engine algorithms tend to reward the content creators who have the most visibility. Guest blogging is an excellent way to radically increase your exposure. It allows you to have a wider reach for your platform, or to reach a niche that you could not reach otherwise. Make sure you book the best content for them. If your blog can reach 1,000 people and another blog can reach 10,000, be strong in the content that you create to ensure you maximize visibility.
8. Respect branding as an SEO tool
Branding is critical to SEO. If nobody knows you, nobody will look for your brand. Remember that SEO traffic terms with your brand name are also natural positioning. Having a strong brand not only makes people able to find you more often, but you become a reliable source and increase the click-through rate of your results, as well as the possibilities for sharing and linking. In short, the SEO benefit are everywhere.
9. Video, video and video
Visual content is the most consumed form of content on the Internet. Video is king mainly because visual content positions itself very well in highly competitive searches and because the reinforce text content in a post, generating more branding, authority, and confidence.
Whether you use Instagram video or upload videos of your products to YouTube, be sure to continually test different formats to increase your visibility.