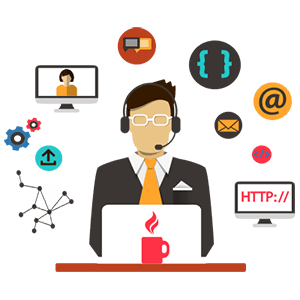 Your customers see your website or mobile app as a reflection of your business. If it's out of date, broken, or incompatible with the latest devices or browsers, you might lose them for good. We don't want that to happen to you, so we have a number of affordable hosting and support packages to keep you going.
Hosting your website or mobile app can be very frustrating and costly since there are many different types of hosting for different technical requirements, such as dedicated server hosting, domain hosting services, email hosting services, eCommerce hosting services, and many more.
At uVision Partners, we understand that small businesses shy away from hosting their website due to these factors. That is why we have come up with creative web hosting solutions to make web hosting services affordable and easy while maintaining security, uptime, and quality customer service.
We've got you covered
Hosting and Support Features
We offer flexible support and proactive assistance to maximize uptime and minimize downtime.
01
Performance
We optimize your website and database for speed, as well as for mobile responsiveness.
02
Security
Protect your investment with our security evaluation. We also offer SSL certificates and site backups.
03
Fixes
We fix any broken links or images and resolve error codes. We can also recover previous versions of your website.
04
Monitoring
Our hosting environment resides behind a dynamic firewall that is constantly monitored for performance.
05
Updates
We handle any updates to your content and images, as well as any design updates and code as needed.
06
Migration
We migrate your website seamlessly across platforms and through hosting upgrades.
Plans and Pricing
Hosting and Support Plans
Check out our cost-effective plans for hosting and support services tailored to your needs. Costs and timelines provided do not include any development time, if necessary, to make website compatible with required source code updates. Time will be billed at the normal hourly rate of $60 per hour of work.
Basic Plan

$ 29.99
per month
Monthly website hosting included
Technical error fixes
Bux fixes
Troubleshooting
Source code updates (as available)
Monthly backups
99.99% update
24/7/365 support
Monthly site review for functionality
Server load analysis
Firewall maintenance
Get Started
Partners Plan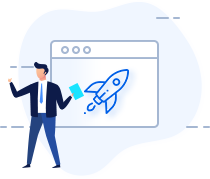 $ 49.99
per month
Monthly website hosting included
Technical error fixes
Bug fixes
Troubleshooting
Source code updates (as available)
Weekly backups
99.99% uptime
24/7/365 support
Server load analysis
Firewall maintenance
SSL certificate included
1 Business email account included
2 Forwarding email accounts included
E-commerce support1
Get Started
1 E-commerce support consists of hosting for up to 100 unique products. Hosting for additional products can be purchased in increments of 100 products; each additional 100 products will be billed at $10 per month.
If you have any questions about Hosting and Support or any of our other services, please leave us a note below. We strive to answer all inquiries within 48 hours. Thanks!