COMING SOON:
Earn Money by Becoming an Affiliate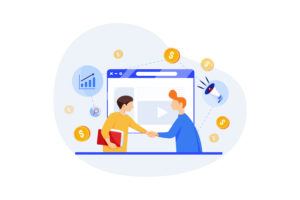 Want to earn commission by selling our products?
Do you have a related business (marketing agency, etc.) and want to cross-sell our websites for a percentage of the profit? All while doing NO additional work?
Or do you want to open a new passive income stream by referring your friends and family to our affordable, customized, high-quality website and digital marketing services?
Soon, you'll be able to do just that with our brand-new Affiliate Program!
Why Choose the uVision Affiliate Program?
It's simple – we're all about partnerships here, and the Affiliate Program allows you to earn money and offer additional reliable, high-quality services to your clients or friends. This in turn allows us the opportunity to help new clients who we never could have reached without you.
There are many benefits to becoming an Affiliate:
Earn money while we do all the work
Track your revenue in real time with our online affiliates portal
Have your websites custom-built by our experienced team of web design professionals
No limit on earnings
Customized client-facing pricing page with YOUR logo
Choose the products YOU want to offer
Be the first to know when our
Affiliate Program is launched!
Information submitted through this form will only be used for notifications about our Affiliate Program and will not be used for any other purposes.