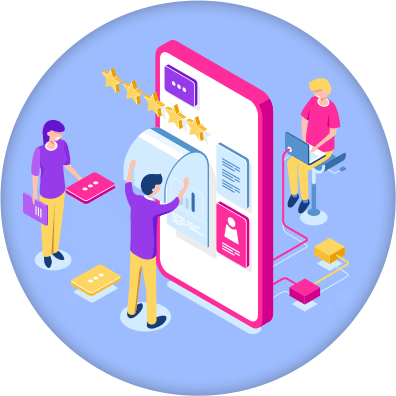 Your Business in Thousands of Pockets
If you want your brand to be at people's fingertips at all times, then a mobile app is the perfect solution. They improve customer engagement, build loyalty, and help you stand out from your competition.
There's no better way to stay in constant contact with your customers than with a mobile app. Studies show that over half of the population looks at their smartphone several times every hour. Through an app, you could be sending them push notifications, reminding them about your services, or informing them of special offers. Email marketing blasts get sent to the spam folder. Social media posts have to compete with all the other content out there for attention. But, by sending your message directly to the user, you get to bypass all the clutter and convert more sales.
Our experienced mobile app developers are responsible for some of the most popular iOS mobile app development, Android app development in the software industry. Our custom native and cross-platform app development solutions have made us the most affordable and best mobile app development company in Maryland.
Invest in a top-notch iOS mobile app for your business and instantly attract more customers. Our iOS developers are well versed in iOS mobile app development, specifically in producing end-to-end custom applications for the complete series of iOS devices.
Our innovative designs and custom app development allow users to enjoy your application the way you envisioned it. Our mobile app developers are experts in native app solutions for:
iPhone App Development
iPad App Development
Apple Watch Development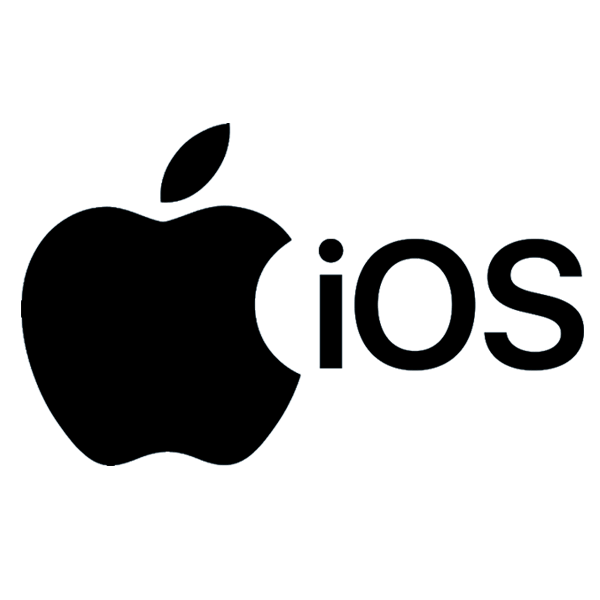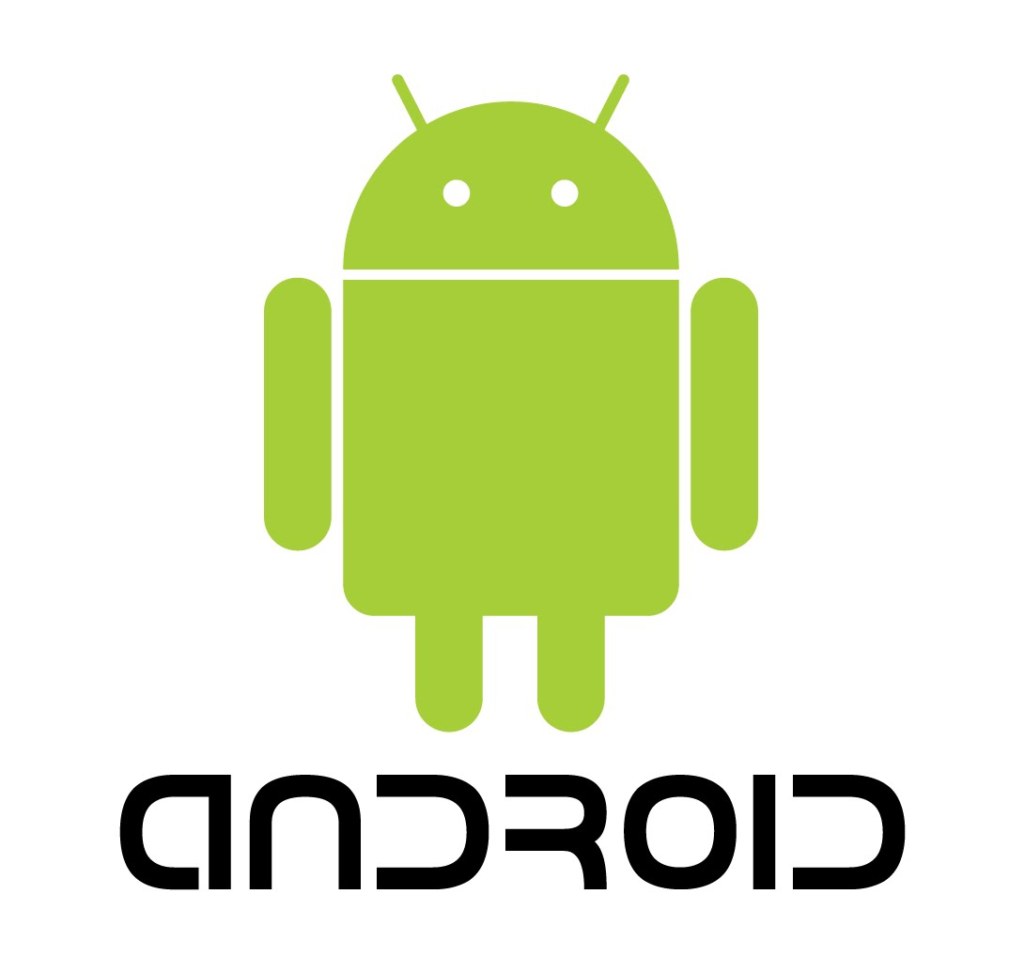 Being the best mobile app development company, we always follow a vision to develop versatile applications that meet the varying needs of your business. Our experienced Android app developers focus on delivering charismatic and result driven applications taking care of quality and convenience.
Our team of mobile app developers translate your ideas into reality. We focus on fulfilling the potential of your ideas with our creative design solutions so that your custom mobile app can rank above your competitors on App Store.
Our innovative designs and custom app development allow users to enjoy your application the way you envisioned it. Our mobile app developers are experts in Native App solutions for:
Android Smartphone App Development
Android Tablet App Development
Android Smart Watch and other Wearable Tech App Development
From Idea to Release
The Mobile App Development Process
Our precisely-determined process has been compiled to best leverage our mobile app development experts to bring your ideas to life.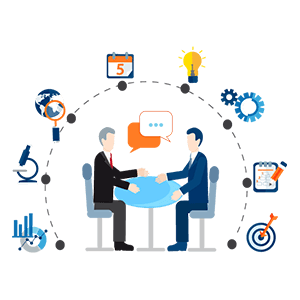 In our initial consultation, we meet with you and get to know your brand. We want to be your partners in achieving your vision, so we need to know your business and marketing goals, who your target audience is, and what sets you apart from your competition.
Quality, human-centered design is the cornerstone of a good user experience (UX). Our UX strategies are based on research and analytics and are proven to increase sales and customer engagement. We create wireframe layouts of your project and flowcharts to direct users seamlessly through your site. Our user interface (UI) strategies incorporate visual principles and color psychology to maximize the effect of your app.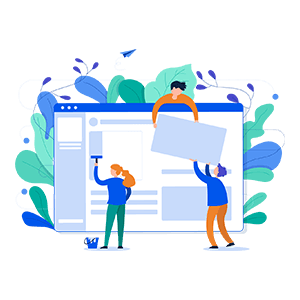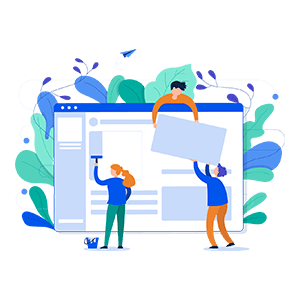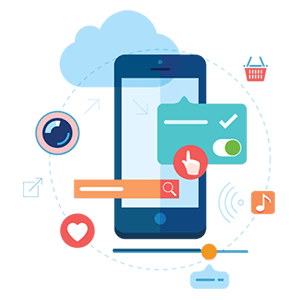 Here's the fun part! Your mobile app is built by our team of experienced mobile app developers. Our engineers take the design layouts and start coding the final product, whether that be a native app, hybrid app, or progressive web app. Once your mobile app has been coded, we write eye-catching headlines and engaging content. We add impactful graphics and effective text styling. The result is a powerful extension of your brand that will drive business development and boost profits.
All mobile apps need to be hosted for them to be available for download. Think of hosting as renting out office space but instead of a physical building, you lease space on a server that holds your app. We include managed cloud hosting solutions with all our mobile app projects, allowing your business to remain online 24/7.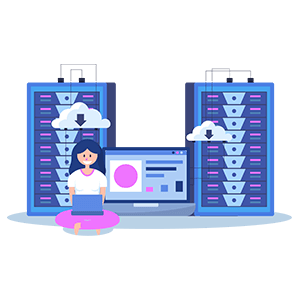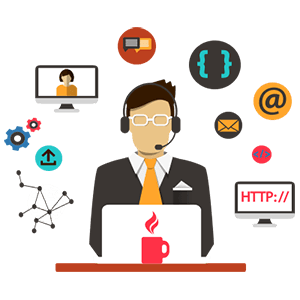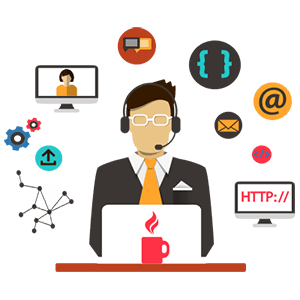 Your customers see your app as a reflection of your business. If it's out of date, broken, or incompatible with the latest devices and operating systems, you might lose them for good. That's why we feature three months of support included with all our website projects, whether you choose us for hosting or not. After that, we offer affordable support packages to keep you going.
Building Success Stories
Recent Mobile App Projects
Feel free to browse this selection of our most recent mobile app development projects.
Let's talk about your app idea! Fill out the form below to set up your free Mobile App consultation.