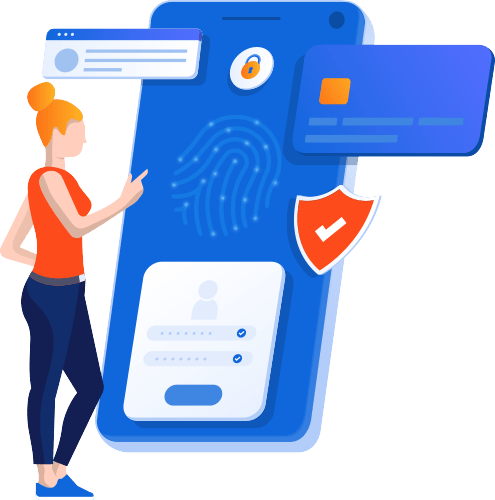 Web Development for the Modern Internet
Our experience has shown us that clients need something beyond beautiful websites. They need functional web development solutions that increase customer attraction and retention.
This is why we are so much more than your average website design company. We offer web design services that take your vision for your brand and bring it vividly to life. Your vision combined with our tech savvy will produce a website that puts your online presence head and shoulders above your competition.
Most of our websites include the dynamic content management system WordPress, which currently powers about 35% of all websites today. We also have experts working on other platforms like PHP and Codeigniter for more intricate platform projects.
Transparent Solutions
The Web Development Process
Our precisely-determined process has been compiled to serve you with the expert web development solutions that our clients have come to expect from us.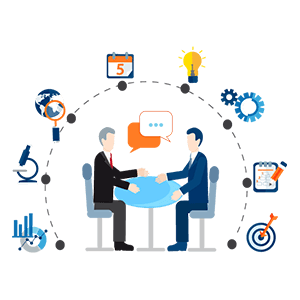 In our initial consultation, we meet with you and get to know your brand. We want to be your partners in achieving your vision, so we need to know your business and marketing goals, who your target audience is, and what sets you apart from your competition.
Quality, human-centered design is the cornerstone of a good user experience (UX). Our UX strategies are based on research and analytics and are proven to increase sales and customer engagement. We create wireframe layouts of your project and flowcharts to direct users seamlessly through your site. Our user interface (UI) strategies incorporate visual principles and color psychology to maximize your website's effect.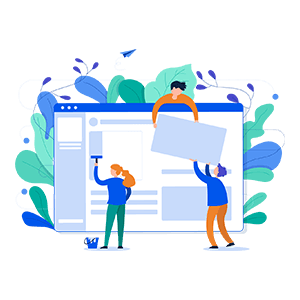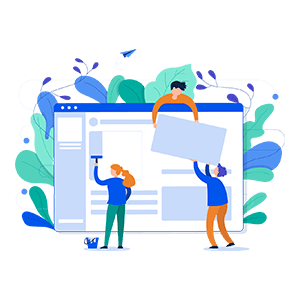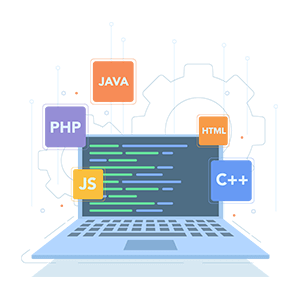 Here's the fun part! Your site is built by our team of experienced web developers. Our engineers take the design layouts and start coding the final product. Once the site has been coded, we add impactful graphics and effective text styling. If desired, our writers can create eye-catching headlines and engaging content. The result is a powerful extension of your brand that will drive business development and boost profits.
All websites need to be hosted to be viewable on the Internet. Think of hosting as renting out office space but instead of a physical building, you lease space on a server that holds your website. We include managed cloud hosting solutions with all our web development projects, allowing your business to remain online 24/7.
View our Hosting page for more details.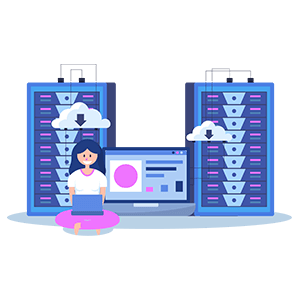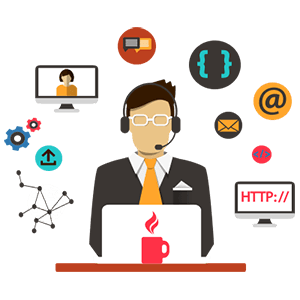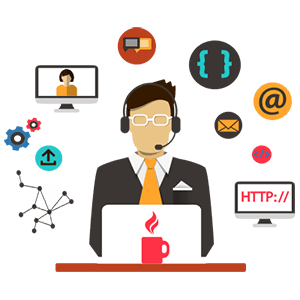 Your customers see your website as a reflection of your business. If it's out of date, broken, or incompatible with the latest devices or browsers, you might lose them for good. That's why we feature three months of support included with all our website projects, whether you choose us for hosting or not. After that, we offer affordable support packages to keep you going.
Building Success Stories
Recent Web Design Projects
Feel free to browse this selection of our most recent web design projects.
If you have any questions about Web Design or any of our other services, please leave us a note below. We strive to answer all inquiries within 48 hours. Thanks!