Web Design / Web Development
"The List" Bounces Back Stronger Than Ever from a Malware Attack
When the popular DC-area food, wine, and events website TheListAreYouOnIt.com was hit with malware their founder and publisher, Nycci Nellis, was extremely frustrated. With her site compromised she turned to a freelance developer for assistance and to clean up the corrupted files on the site. When the developer's efforts led to some of the website's most important files being deleted instead of fixed, Nycci turned to uVision Partners.
TheListYouAreOnIt.com is a dynamic website with more than 40,000 subscribers, 10,000 events and 5,000 food and drink reviews. Known locally simply as "The List," it has been recognized by the Washington Post as "one of the premier resources for all things food and wine in DC and beyond." Some of its functionalities include advertising spaces, a newsletter, a food and drink blog, an interactive events calendar, and even a podcast. As a complex high-traffic website, its success hinges on flawless design, uninterrupted uptime, and robust security measures.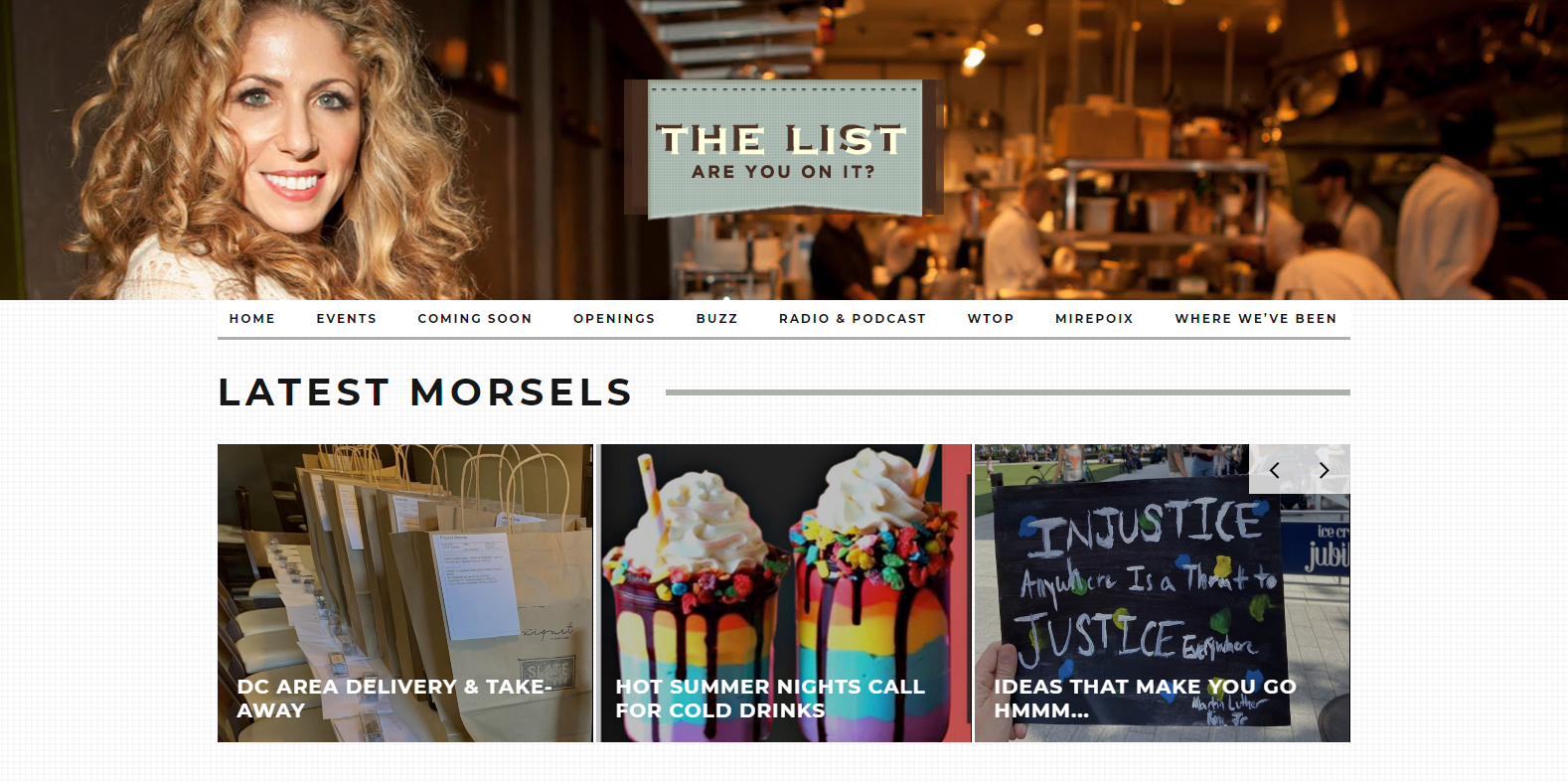 Unfortunately, the open-source tools used to develop the original site left it badly exposed to malware attacks. The old site also had many unnecessary features that considerably slowed down page load time and made the process of adding new content more complicated.
uVision Partners team members  made a careful examination of the website and Nycci's vision for her business. The decision was made to rebuild the site from the ground up. The web design team at uVision Partners was able to perfectly replicate the original design template, so that the new site would look exactly the same as the old site did. Then, instead of implementing an open-source content management system on the backend like WordPress, uVision Partners built a brand-new, original system that allows Nycci and her team to add and edit content themselves with a high level of system security.